Raw materials
---
Polyamide 6.6 (PA66) is the raw material used to make most SapiSelco products. PA66 is a member of the engineering plastics family. It has high mechanical strength and abrasion resistance, a low friction coefficient and good resistance to solvents and other aggressive reagents.
Out of all the synthetic engineering plastics,
the PA66 polymer has properties that make it the most suitable for injection moulding systems.
To ensure products designed and manufactured by SapiSelco accurately comply with specifications, other polymers such as polypropylene and polyethylene are also used in the production cycles.
Procurement
Being able to rely on a supplier who can guarantee continuity of supply and the highest-quality material is essential to proper organisation and planning of production cycles. That's why SapiSelco has selected Ascend Performances Materials, the world's leading producer of PA66, as its partner.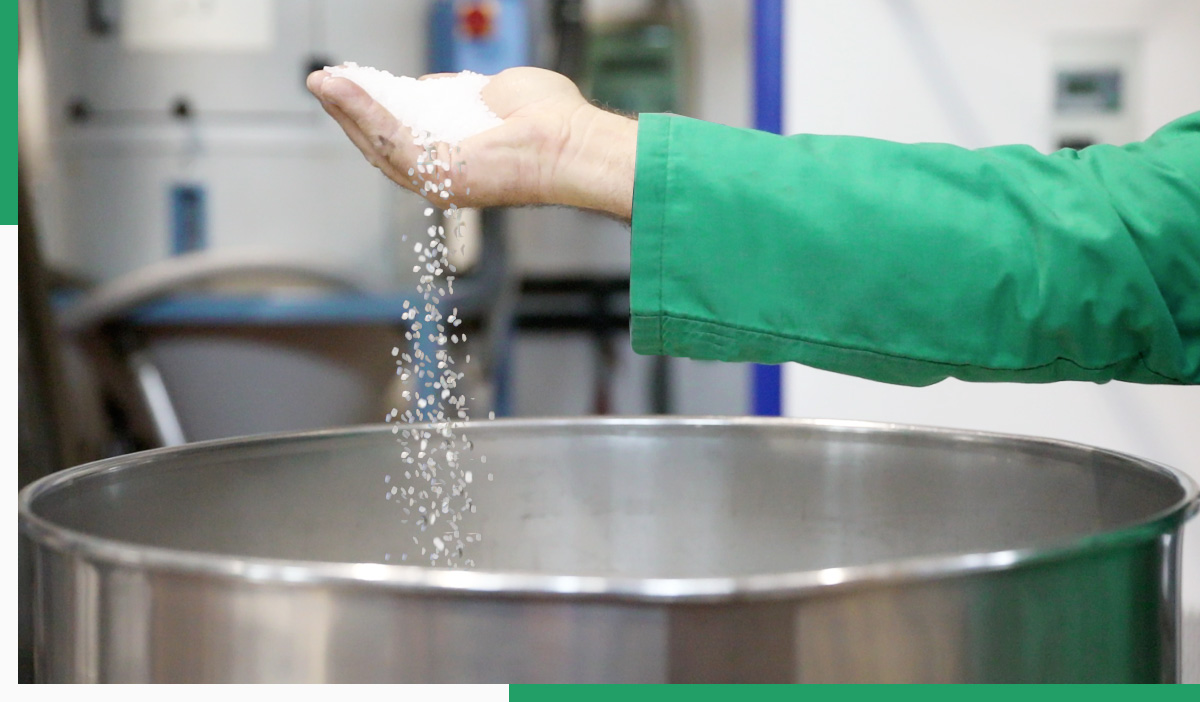 WORLD-LEADING
PRODUCER OF PA6.6

With over 60 years' experience, Ascend Performances Materials now has over 2600 employees in plants in the United States, Europe and China. These facilities design and produce plastics, fabrics, fibres and chemicals for industrial manufacturing purposes.
SapiSelco has teamed up with Ascend for reasons that go beyond the excellent performance of the polymers supplied and guaranteed under the Vydyne PA66 brand: Ascend is also committed to safeguarding the environment and designing sustainable solutions that improve quality of life today to inspire a better tomorrow. Vydyne PA66 is a state-of-the art raw material that plays a pivotal role in the outstanding performance of SapiSelco products. We place this seal on all SapiSelco packages as a guarantee of quality.
THE APPLICATION OF THIS LOGO ON SAPISELCO PACKAGES IS YOUR GUARANTEE OF QUALITY