Training Area
---
Learn about SapiSelco products
A proper understanding of SapiSelco cable tie solutions is vital to ensure you always make the right choice. This section provides information on how to identify our products, advice on how to apply them, important storage instructions and general safety info on how to use them.
Establishing SapiSelco product authenticity
Genuine SapiSelco products can be identified by their official hallmarks, which are stamped directly under the 'head' of each cable tie: here you will find the SapiSelco diamond logo or the 2S business code, two symbols that guarantee the item is a 100% Made-in-Italy SapiSelco product.

Vademecum
The following tables show the correct storage methods for SapiSelco products and provide information on the main application methods and safety standards.
Applying our product
An overview of the main fields of application for SapiSelco cable ties.











Storage conditions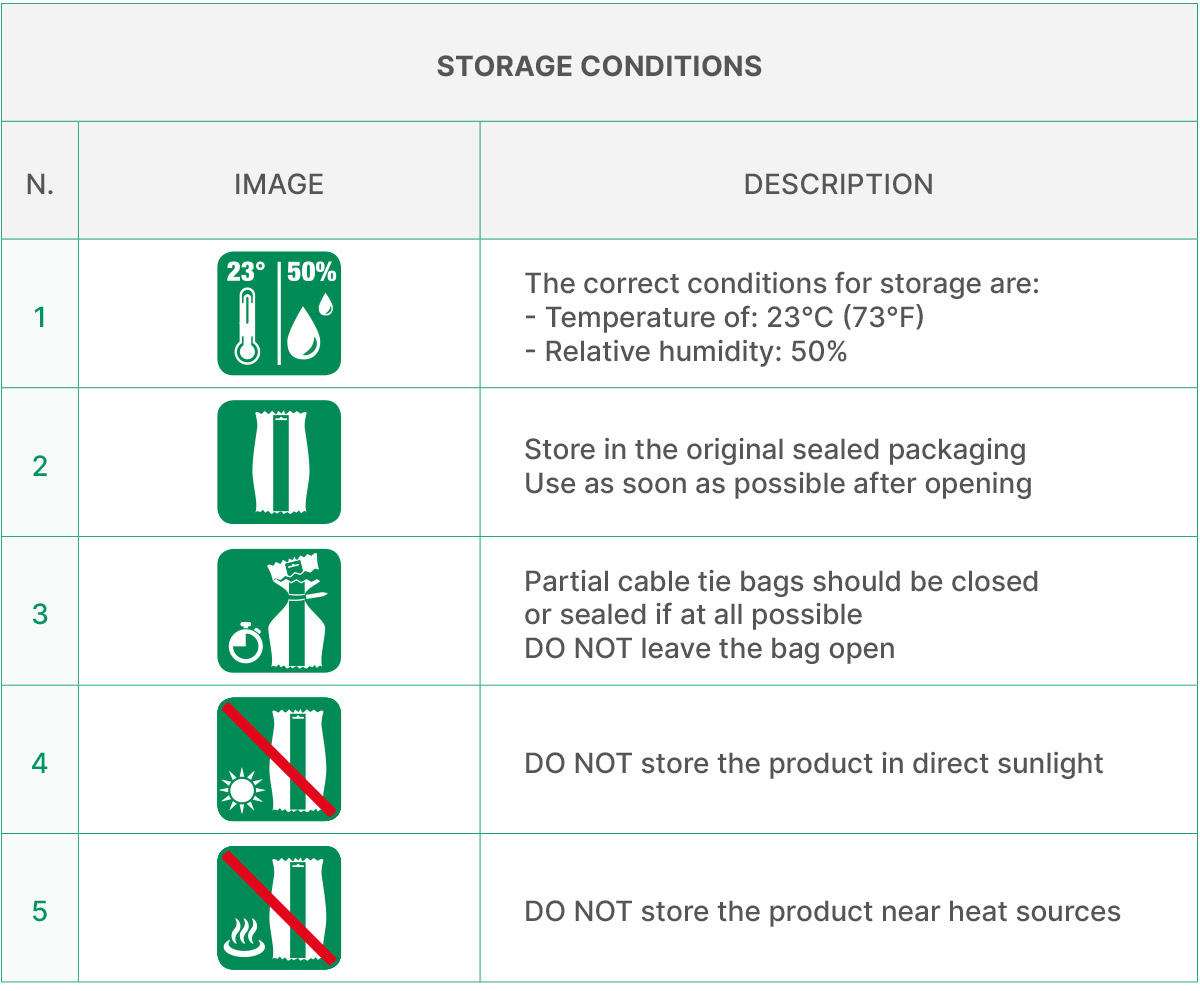 Installation conditions